How WorldNet VIP works
WorldNet VIP works by transforming analog audio signals, like the kind you hear when you talk on the phone, into a digital signal that can be transmitted over the data network and converted back to voice at the other end.
A typical ADSL and pstn connection would look like below:


Whereas, WorldNet VIP and Naked DSL would look like below: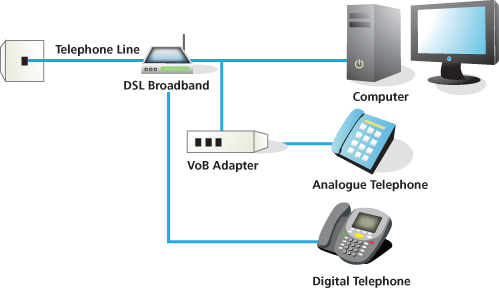 You can seamlessly switch between WorldNet VIP and your traditional phone service. You can also take your existing Telecom phone number over to VIP service or start a fresh with a new local number. our friends and family still call you the same way as usual, just plug your phone or wireless handset into your VIP enabled device instead of the wall.